Image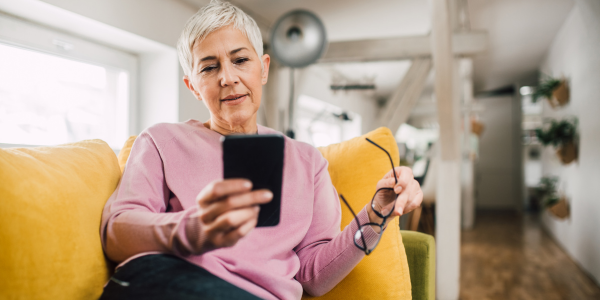 Account Alerts
Stay in the know with Star Bank Account Alerts.
Life gets busy, we're here to help you stay on top of your finances.
Stay connected and never miss a beat with our Account Alerts.
Staying on top of your finances should be easy and convenient. That's why our Account Alerts are designed with your needs in mind. You'll receive timely notifications that keep you informed and empower you to make smart financial decisions. Our commitment to your security and privacy ensures that you can trust our Account Alerts to deliver the information you need, when you need it.
Account Alerts FAQs:
What kind of alerts can I set up?

Balance Alerts: Receive notifications when your account balance reaches a specified threshold, helping you stay on top of your finances.
Pending Transaction Alerts: Stay informed about incoming deposits, ensuring you have real-time visibility of funds entering your accounts.

How do I set up an alert?

Log into Online Banking or the Star Bank MN app
From the Main Menu hover over Accounts, then choose Account Alerts
Select Create New Alert from the options on the right side of the screen
You are ready to set up an Account Alert

How do I receive my Account Alert?

You can choose to receive the alert via email, text, or both email and text.

How do I edit or delete my Account Alert?

Find the Alert you wish to edit or delete
Under the Alert, select Options
From here you can choose to edit the Alert or delete it

Is there a fee for Account Alerts?

Account Alerts are free to set up and receive.
However, your mobile carrier may charge a fee to receive the message depending on your service plan – check with their mobile carrier for details.

How long will I receive Account Alerts?

Your Account Alerts will be sent automatically until you delete the Alert or close the attached account.