Image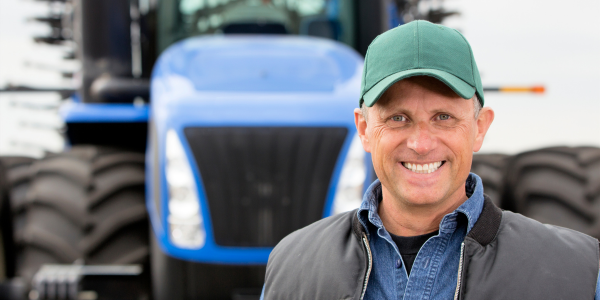 Ag Services
We're proud to support the needs of local farmers and ag-related businesses.
Our Ag Services are designed to provide comprehensive financial solutions and expert guidance to help you cultivate success
Together, we'll sow the seeds of prosperity.
When it comes to your farming operations, partnering with us means benefiting from our deep understanding of the agricultural industry and our unwavering commitment to your success. With our dedicated team, you'll have access to tailored financial solutions, personalized advice, and a seamless banking experience. We value the trust you place in us and are proud to offer local decision-making, competitive rates, and a range of services specifically designed to meet the unique demands of farmers and agribusiness owners.
From flexible financing options to personalized banking services, we're your trusted partner in the field.
Ag Lines of Credit

Even out your cash flow beyond one business cycle… customized as revolving or non-revolving to fit your requirements.

Ag Real Estate

Take advantage of our Ag Real Estate Loans to purchase a neighboring farm, add acreage, improve or build processing facilities, or consolidate existing debt.

Machinery and Equipment Financing

Stop by and talk to us when you're looking to upgrade livestock facilities, grain storage, or machine sheds. We're here to help you secure big-ticket items like a plow, combine, or sprayer that will keep your operation running smoothly. Big or small, new or used - whatever you have in mind, we have the resources and expertise to find convenient, customized, and competitive financing.

Livestock

Not every lender knows livestock and its challenges. When you work with a Star Bank lender, you partner with someone who understands agriculture and can work through its unique demands with you. We offer customized payment options that fit your cash flow and we're proud to work with farms of all sizes.

Capital Improvements

Whether it's time to expand the herd or trade in your tractor, we have loan options that can help you get there. Take advantage of our experience and knowledge so we can expand your operation and grow your success.

Farm Service Agency (FSA) Loans

Star Bank takes pride in offering guaranteed loans through the FSA, a branch of the US Department of Agriculture (USDA). With a guarantee from the FSA, we are able to provide loans that we may not otherwise be able to offer. Our loan options encompass Farm Ownership, Operation, and Operating Lines of Credit. Borrowers enjoy advantageous loan conditions, along with the convenience of collaborating directly with a local Star Bank lender throughout the application process and even after the loan is finalized.

Rural Finance Authority (RFA)

RFA is a program through the Minnesota Department of Agriculture. It was created to partner with banks to develop the state's agricultural industry through low-interest loan programs for a variety of agricultural purposes. Star Bank is proud to offer these types of loans to area farmers. Speak with your local lender today to see if an RFA loan is right for your operation.
Helpful farming resources
Progressive Farmer Powered by DTN

Check real-time weather updates, agriculture, energy, and commodity market information powered by Burnsville, MN-based company, DTN.

USDA Crop Reports

Search reports compiled by the USDA for the latest data on prices, volume, quality, condition, and other market data on domestic and international crops

Long-Range Weather Forecast