Image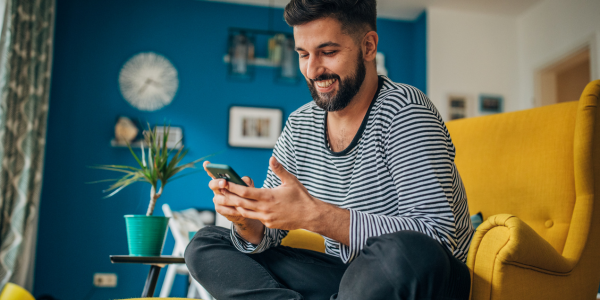 Text Banking
Your money is just a text away!
Revolutionize the way you manage your money with the Text Star Bank service.
Text Star Bank for secure access to your accounts.
No hassle, no stress - just quick and convenient banking on the go! Simply send a text and manage your finances with ease. Stay connected and stay in control. With Text Star Bank, your finances are at your fingertips!

Text Banking FAQs:
How do I sign up for Text Banking?

Log into Online Banking or the Star Bank app
Hover over the Text Banking tab in the main menu
Select, Sign Up
Once you've subscribed, you can start texting

How do I use Text Banking?

Send one of the prompts below to 44660:

| Prompt | Description |
| --- | --- |
| sum | Receive summary information for all enabled accounts |
| bal | Receive balances for enabled accounts |
| msg | Text message directly to designated bank contacts |
| sum ck1 | Receive summary information for account ck1 (ck1 can be replaced with your friendly name) |
| bal sv2 | Receive balance information for account sv2 (sv2 can be replaced with your friendly name) |
| help | Get help with Text Banking |

Is Text Banking free?

There is no charge for Text Banking
Your phone carrier may charge a fee depending on your service plan - check with your phone carrier for details

How do I cancel Text Banking?

Cancel (unsubscribe) from Text Banking at any time: text the work STOP to 44660

Which carriers support Text Banking?

AT&T, T-Mobile, Verizon Wireless, Sprint, Nextel, Alltel, Dobson, U.S. Cellular, MetroPCS, Virgin Mobile, and Boost