Image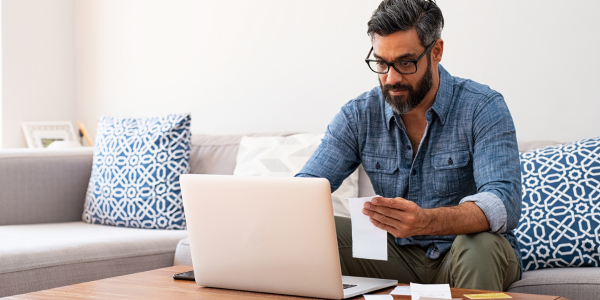 Bill Pay
Simplify and streamline your finances with Star Bank Bill Pay.
Bill Pay is your ultimate tool for managing your finances with ease. Get rid of the hassle of writing checks, hunting down stamps, and keeping track of due dates.
Pay a one-time bill, schedule payments, and stay in control of your financial obligations all in one place.
Gain access to a reliable and efficient system that simplifies your financial life. With our user-friendly interface, secure transactions, and dedicated customer support, you can trust us to handle your payments seamlessly. Let us take care of the paperwork while you focus on what matters most.
Bill Pay FAQs:
Where do I find Bill Pay?

Log into Online Banking or the Star Bank MN app
From the main menu, hover over Bill Payments
Select Go To Billpay
If it's your first time accessing Bill Pay you'll need to enter your information

Who can I send a payment to?

Choose from hundreds of pre-saved vendors such as Verizon, Dish, or Geico
Or set up your own payee template

How is my payment sent?

Depending on the merchant, your payment may be sent electronically or by mail as a physical check
We will always send the payment electronically when possible, for security and time efficiency

How long does it take for my payment to be sent?

Payments typically take three business days but can be expedited for a fee
Please note that payments may be delayed due to federal holidays, inclement weather, or emergency situations
If your recurring bill payment falls on a holiday or a weekend, it will be sent the business day before the send date

Can I cancel or edit a bill payment?

You can edit or delete bill payments that have not been sent
To change or delete a payment in online banking, choose the 3 buttons on the right side of the payment - Edit Payment, the middle is Delete Payment, and on the right is Payment Details
To make changes or delete in the app – click I want to… on the top left of the screen, then select View Payments

Can I get notified about my payments?

Yes, notifications include an email summary of daily payments, an email when a payee is created, and an email when a payment is scheduled over a certain dollar amount
Set up notifications by clicking I want to… on the top left then selecting Update My Preferences

How are my payments processed?

The funds will be debited from your account once the payee has deposited the payment