Image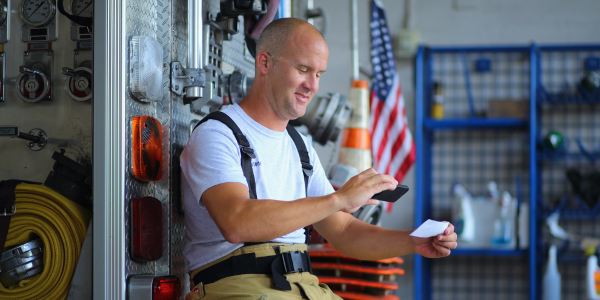 Mobile Deposit
Snap, tap, and deposit!
Conveniently and securely deposit checks right from your smartphone or tablet, wherever you are, anytime!
Bringing banking to the palm of your hand.
We understand the importance of keeping up with your busy lifestyle. That's why we offer Mobile Deposit, a game-changing service that puts banking at your fingertips. With our user-friendly mobile app, you can easily and securely submit deposits, and save precious time. Trust in our commitment to technology, security, and unparalleled customer service.
Mobile Deposit FAQs:
How do I make a Mobile Deposit?

Log into the Star Bank MN app
Select Mobile Deposits from the menu on the left side of the screen
Choose the account you'd like your check to be deposited into
Click the camera icon next to the Front image box
Tap the screen once the check is centered
Flip the check over and click the camera icon next to the Back image box
Make sure you endorse the check with for mobile deposit only at Star Bank below your signature
Make sure the dollar amount is correct at the bottom of the screen
Cleck Submit then Submit once more to confirm the deposit
You will receive a confirmation number for your deposit

Are there any special endorsements required?

Only checks that include for mobile deposit only at Star Bank and a signature will be accepted

How much can I deposit?

There are daily limits and monthly limits for deposits. Contact your local Star Bank office to verify your limits.