Image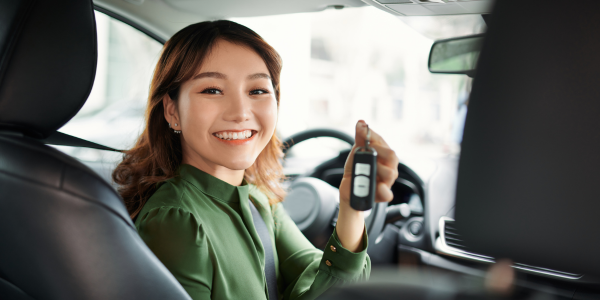 Auto Loans
A smooth ride starts with Star Bank!
Hit the road with confidence and peace of mind with a Star Bank Auto Loan.
The wind in your hair, the thrill of the test drive, and that new car smell.
Whether you're purchasing a new car, a new-to-you car, or refinancing the vehicle you already own, a Star Bank Auto Loan takes the anxiety out of the loan process. Talk to us when you're ready for your next car, truck, or SUV!
Auto Loan FAQs:
What type of auto loans do you offer?

We are happy to help you find the right Auto Loan for you:

Dealer purchase: purchase a new or used car from the car dealership.
Refinance your current auto loan.
Lease buyout: we can help you purchase your leased vehicle.
Private party: purchase a vehicle from another individual.

How do I apply for a car loan?

Connect with your local Star Bank lender. They will walk you through the process.

What do I need to apply for a Star Bank Auto Loan?

Here are a few items you and any co-applicant will need to get started:

Your contact information (phone number, address, email)
Current housing, employment, and income information
Any vehicle trade-in information (title or loan information)
The amount you'd like to finance (this includes purchase price, taxes, tags, title, and warranty).

If you've already picked out the vehicle:

The 17-character vehicle identification number (VIN)
The state where the vehicle is registered
The mileage reading
The dealer or seller's name