Assistant Vice President & Consumer Lender
Image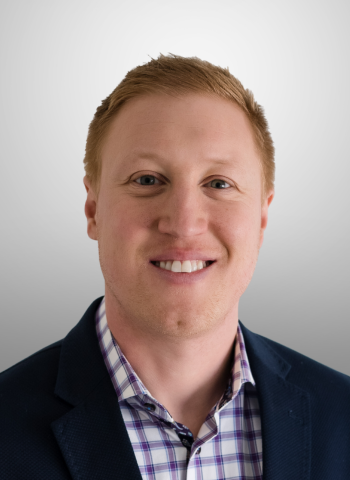 Contact
Specializes In
Agriculture Lending
Small Business Lending
Commercial Lending
Mortgages
Home Equity Loans & Lines
Auto & Recreational Vehicle Loans
Personal Loans
If you've ever wished you could work with a banker who genuinely cares about your financial growth and success, let us introduce you to Eric Bigelow, Assistant Vice President at our Wheaton office. With a 1,000-watt smile, infectious enthusiasm, and unwavering commitment to customer satisfaction, Eric is more than just your average banker, he's a trusted partner on your financial journey.
When Eric wakes up in the morning his mind is set on only one thing – how he can make the world a better place that day. For Eric, there's no greater reward than when customers trust him enough to refer their friends, family, and coworkers to him for their banking needs. This act of trust is the ultimate compliment, it signifies a job well done, and it fuels his drive to continue delivering exceptional service each day.
Eric's path to a banking career wasn't a deliberate one, but rather a twist of fate. While in college, he happened upon the world of banking and soon found himself immersed in a profession he couldn't see himself without. Working with the people in his community, the local farmers, and small business owners on a daily basis has solidified banking as a lifelong passion for Eric. The relationships he's formed along the way have made every day a unique and fulfilling experience.
However, when it comes to Eric's biggest passion in life, it's hands down being a parent. It's a role that he finds immeasurable joy in and he wouldn't trade it in for anything in the world. He shares a love for sports with his son. You could say they are true Minnesota sports fans, frequently cheering on the Gophers, Vikings, Twins, and Timberwolves. Eric is also an avid golf fan and enjoys perfecting his swing whenever he gets the chance.
Eric is a proud and active member of the Wheaton community. He is involved in a number of organizations, including the Traverse County Masonic Lodge, the local Lions Chapter, and he serves on the board at the hospital. He also serves as President of the local Country Club and is a leader for his son's Boy Scouts Troop. For Eric, giving back is not just a responsibility; it's an integral part of who he is and what he stands for.
Eric's expertise, coupled with his love for his work and community, makes him a trusted partner for individuals and businesses alike. Connect with Eric for all your banking needs.
2