Image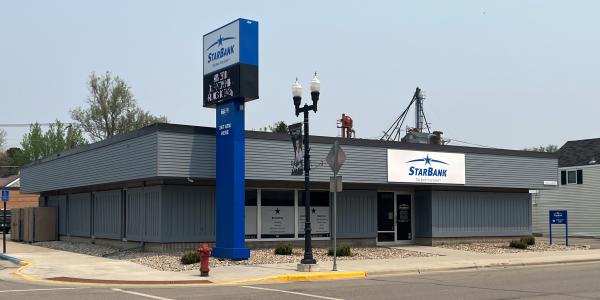 Wheaton
At the intersection of Minnesota, North Dakota, and South Dakota sits the city of Wheaton. Our office is conveniently located on Broadway. Stop by to discuss how we can help you with your banking needs.
Local Resources
Community Organizations & Resources
Places of Worship
Ave Maria Catholic Church
Presbyterian Church
St. John Lutheran Church Missouri Synod
Things To Do and See
Traverse Lake is located 7 miles west of Wheaton on the Minnesota-South Dakota border. Stocked with 6 million walleye every other year, fish species such as northern pike, bluegill, and black crappie are abundant.
Wheaton Country Club is an excellent 9-hole golf course located just 4 miles west of Wheaton. Reasonable rates and forgiving layouts make it a great place for the recreational golfer. The club has a casual restaurant which is called the Greenside Grill.
Traverse County Fair includes midway rides, beer garden entertainment, pig races, bands, a huge firework show, and more!
Traverse County Historical Society will take you back in time. It's located in the old Milwaukee Railroad Depot.
Gopher Theater is a great place to take the whole family or enjoy a date night.
Falk Park and City Park are two great parks in town that feature not only a playground and a picnic shelter, but softball fields, basketball courts, tennis courts, and a hockey rink in the winter.
Fun Facts
Wheaton is the county seat of Traverse County.
The Wheaton Depot originally opened in 1884 for both passengers and freight. It was added to the National Register of Historic Places in 1985.
Open a checking account today!
Looking for ways to save? We've got your back! Check out our straightforward and easy-to-use account options.