Image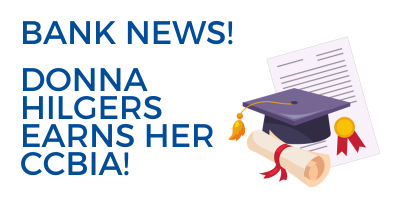 Image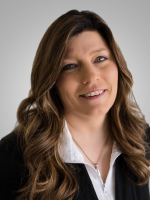 At Star Bank, we take great pride in our team members' dedication to excellence and growth both personally and professionally. We are thrilled to shine a spotlight on a remarkable achievement within our organization. Donna Hilgers, our Internal Auditor, has earned the esteemed Certified Community Bank Internal Auditor (CCBIA) certification from the Independent Community Bankers Association (ICBA). 
The CCBIA certification program covers a wide range of critical areas regarding the auditing function within a community bank. Earning this certification is no small feat. It entails attending the Audit Institute in its entirety, completing challenging assignments, and earning a passing score on the certification exam. 
Donna's journey to becoming a Certified Community Bank Internal Auditor took dedication and hours of study time. The knowledge and expertise she has gained from her hard work will undoubtedly enhance our bank's ability to serve our customers, maintain the highest level of internal audit standards, and ensure the security and reliability of our services. 
We extend our heartfelt congratulations to Donna for achieving this remarkable milestone. We are proud to have her as a valued member of our organization, and we thank her for her commitment to ongoing learning and development.