Image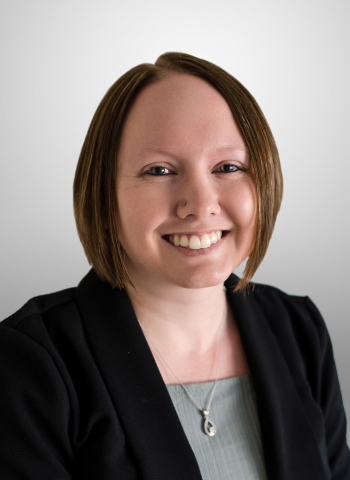 Contact
Specializes In
Auto & Recreational Vehicle Loans
Personal Loans
Stephanie is a Consumer Lender at our Verndale office. Since joining the Star Bank team in 2012, she has mastered the art of banking by exploring various roles until finding her niche in consumer lending. Combined with a passion for cars, an ear for captivating stories, and a diverse background in banking, she provides a unique take on all things finance for her customers.
A typical workday for Stephanie is like a well-choreographed dance, as she engages in activities that support the success of her customers and the bank. But when she gets to help first-time loan customers through the process and witness their excitement as they secure their first loan is what she finds most fulfilling. Stephanie's dedication to helping others and her knack for numbers make her a trusted and reliable resource for those seeking financial guidance.
Before joining Star Bank, Stephanie gained invaluable experience working at her family's restaurant, Larry's Family Pizza. The fast-paced environment taught her the art of staying calm under pressure and taking things one order at a time. This mindset has carried over to her banking career as she is always ready to tackle all of her customer's financial needs with steadfast focus and dedication.
Beyond the bank, Stephanie's zest for life takes her on exhilarating adventures. When the winter snow blankets the land, you'll find her revving up her snowmobile and exploring the trails. From the heart-pounding speed of Michigan's Upper Peninsula trails to the scenic beauty of Yellowstone, she lives for the thrill of hitting the fresh snow on her sled. In the summer, Stephanie takes to the water, casting her fishing line or hitting the roads and trails on side-by-side rides.
When you step into our Verndale office, you can trust that Stephanie will be there, ready to assist you on your financial journey with a smile and a genuine interest in your story. Connect with Stephanie today!
3