Assistant Vice President & Branch Operations Manager
Image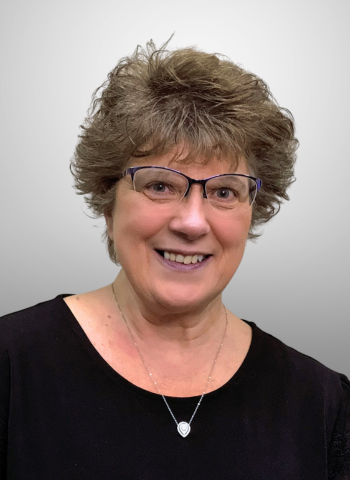 Sharon Richter, AVP and Branch Operations Manager at our Verndale office is a force to be reckoned with when it comes to exceptional customer service. With banking industry experience spanning over four decades, Sharon has navigated through a variety of positions and tasks at the bank. However, no matter her position, she has always found herself returning to one simple truth: customer service is key.
In her current role, Sharon oversees and coordinates the day-to-day operations of the branch, leading by example and focusing on serving her team and customers well. Through creative problem-solving and relationship building she instills in her team the importance and purpose behind each process and task.
Sharon considers her customers to be an extended part of her family. She shares a profound connection with each one and will go above and beyond to make sure their financial needs are met. When a customer asked her why she never left the customer service side of banking to explore other roles, Sharon's response was simple: "I love my customers." The customer's reply? "And your customers love you!"
Sharon's dedication and work ethic extend beyond the bank. Growing up on a dairy farm, she learned the value of hard work from a very young age. Today, alongside her family, Sharon still works on the farm. Yes, that's right – girls do milk cows and drive tractors, too! This strong work ethic and hard work have shaped Sharon into the exceptional employee she is today.
When she's not on the farm or at work, Sharon can be found actively supporting her community. She can always be found at local functions and benefits, either in person or through donations. For the past 15 years, she has served as treasurer of the local scholarship committee, relishing the opportunity to read and score scholarship applications from high-school seniors and witnessing their hard work and achievements.
In a world driven by technology, Sharon reminds us that it's the personal connections and dedication to customer service that truly makes a difference. With her extensive experience and genuine love for customers, Sharon ensures that every day brings happiness to those who walk through the doors at Star Bank.
2