Image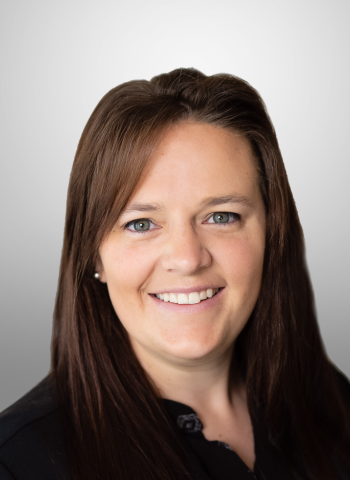 Contact
Specializes In
Mortgages
Home Equity Loans & Lines
Personal Loans
Auto Loans
Recreational Vehicle Loans
Demi, consumer lender at our Bertha office, has almost done it all in banking – from Drive-Thru Teller to Loan Administrator. Talk about a well-rounded banker! Her colorful background has gained her the unique perspective that allows her to translate complex banking terms into everyday language for her customers. From helping her customers navigate the aftermath of a bad storm to helping them make their dreams come true with a purchase of a new car or dream home, she is happy to be a part of their financial journey.
Demi's path to community banking wasn't a direct one. In her earlier days, she worked as a biology and statistics tutor, tended to beef barns, and even bartended for a bit. These experiences shaped her work ethic and approach to challenges, making her resilient, adaptable, and always ready to take on something new.
Motivated by the desire to provide exceptional service, Demi strives to be the go-to banker for all financial needs in the area. She aims to earn the trust and confidence of her customers wholeheartedly. When someone mentions financing a car, ATV, or a home, they'll enthusiastically recommend her, saying, "Go and talk to Demi!"
Beyond banking, Demi's heart lies in agriculture. She's immensely grateful to a local farmer who took a chance on a cow-fearing girl and ignited her passion for the industry. Demi is also an active participant and volunteers at her children's schools, the FFA Alumni Club, and the 4H community.
During her college days, she was part of a horse judging team that emerged as a Grand Champion at NACTA in Ohio. Not only that, but Demi herself claimed the prestigious title of National Champion in the Horse Judging category. Now that's a multi-talented banker!
When it comes to Demi, you can expect a knowledgeable, down-to-earth, and adaptable professional who is always ready to tackle whatever challenges or opportunities you encounter on your financial journey. Whether you're financing your dreams or just looking for some solid financial advice, Demi's got you covered.
999