Vice President & Commercial Lender
Image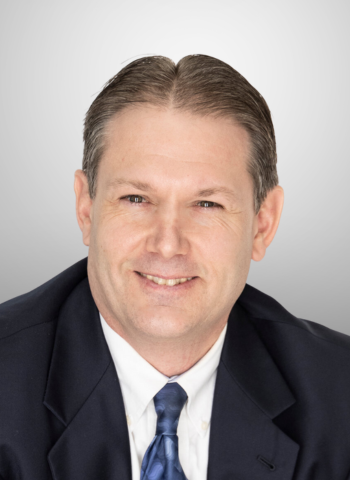 Contact
Specializes In
Commercial, AG, and Industrial financing solutions
SBA 7a and 504 Loan Programs
Commercial Real Estate Long-Term Financing
Commercial & Residential Construction
Land Development
Machinery & Equipment Financing
Working Capital Solutions
Single Family Rentals
When it comes to banking, Craig Manz, the Vice President and Commercial Lender at our Maple Lake office, brings a level of enthusiasm that is truly contagious. With over three decades of experience in the financial industry, Craig is a master at tackling diverse challenges head-on with expertise and a dash of wit. From facilitating multi-million dollar projects to putting together funding packages for the hardworking sole proprietor or farmer, Craig thrives on the ever-changing landscape of his work. He's a problem-solver and revels in the opportunity to learn something new every day.
A truly versatile banker, Craig dons many hats. In addition to his role as a commercial lender, he spearheads the Small Business Administration (SBA) department of the bank, is the primary contact for Merchant Credit Card processing, and excels in making connections in the community. Whether it's crafting tailored solutions for businesses, helping streamline processes, or providing invaluable advice on commercial real estate, Craig's multifaceted skill set ensures customers are receiving top-notch support for all their financial needs.
Beyond banking, Craig's passions are as diverse as his professional prowess. Family and friends hold the number one spot in his heart, and he loves every moment spent with them. A true outdoorsman, he embraces all types of adventures, from fishing for walleye or marlin, to hiking, or making maple syrup! His quest for knowledge is endless, as he strives to learn something new and meet someone new every day.
Craig is also deeply committed to the community. He actively supports local sports teams, school events, and fundraisers. He serves as the secretary for the Maple Lake Industrial Group and contributes his time and expertise to the golf fundraising committee for the Wright County Economic Development Partnership. Craig is a true champion for the growth and prosperity of Maple Lake and Wright County.
To top it off, here's a fun fact that you might not know about Craig: He has completed two hours of flight time toward a pilot's license.
If you're looking for a financial partner who is more than just a numbers guy, look no further. When you work with Craig, you get a knowledgeable banker and business expert, a staunch advocate, and a creative problem-solver. Connect with Craig for all your banking needs.
2