Image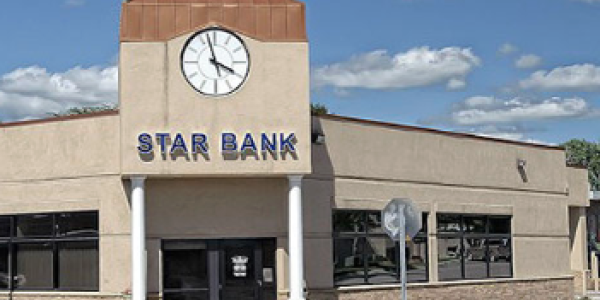 Elbow Lake
Elbow Lake is at the intersection of Minnesota's ag country and resort area. There is everything you'd expect to find in a thriving small city. You'll find us right on Central Avenue ready to help with all your financial needs. Stop by or reach out today. Please find some community resource information below.
Contact Info
PO Box 1061
37 Central Avenue South
Elbow Lake, MN 56531-1061
United States
Lobby Hours
Tuesday :
8:00am - 3:00pm
Wednesday :
8:00am - 3:00pm
Thursday :
8:00am - 3:00pm
Drive-Thru Hours
Tuesday :
7:30am - 4:00pm
Wednesday :
7:30am - 4:00pm
Thursday :
7:30am - 4:00pm
Local Resources
Community Organizations & Resources
Places of Worship
Bethlehem West Elbow Lutheran Church (ELCA)
Christ Lutheran Church (LCMS)
First Presbyterian Church
Grace Evangelical Free Church
Lakeview Assembly of God
Saint Olaf Catholic Church
United Lutheran Church (ELCA)
Things to do and see
Lake Region Art Council LRAC is preserving and developing the arts through workshops, networking meetings, newsletters, two art galleries, and more.
Prairie Wind Players A local theater group that produces several plays and musicals each year.
Pomme De Terre Lake Just east of Elbow Lake, Pomme De Terre Lake is an 1,800 acre lake that has excellent fishing, and recreational boating.
Tipsinah Mounds Campground If you are a seasonal camper or just looking for an overnight stay, this well-maintained site is owned by the City of Elbow Lake.
Tipsinah Mounds Golf Course An excellent 18 hole golf course perfect for recreational golfers.
Pebble Lake Golf Course Another 18 hole golf course just 15 minutes outside of Elbow Lake with reasonable rates and a unique layout.
Low Plains Drifters If you're looking for great snowmobiling, check out the many miles of trails maintained by Low Plains Drifters.
Flekkefest A Norwegian festival that runs Friday thru Sunday on the first weekend in August with fun activities for the whole family.
Fun Facts
Elbow Lake is the county seat of Grant County.
The city name came from the lake located just west of the city and because the city's shape looks like an arm bent at the elbow!
Flekkefjord, Norway is Elbow Lake's sister city. Flekkefest is an annual celebration held on the first weekend of August and it's events reflect the Scandinavian heritage of the community.
Looking for ways to save? We've got your back! Check out our straightforward and easy-to-use account options.