Image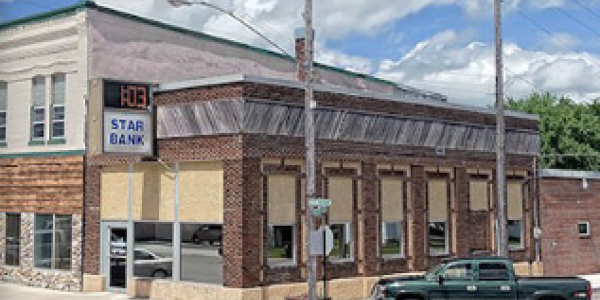 Eagle Bend
Our Eagle Bend office is in the heart of Minnesota. Here, you'll find that small-town charm with all the amenities of the big city. We are proud to call Eagle Bend home. Stop by or reach out to let us know how we can help you with your financial needs.
Contact Info
PO Box 118 135 Main Street East
Eagle Bend, MN 56446-0118
United States
Lobby Hours
Tuesday :
8:30am - 3:00pm
Wednesday :
8:30am - 3:00pm
Thursday :
8:30am - 3:00pm
Local Resources
Community Organizations & Resources
Fun Facts
Eagle Bend is well known for its volunteer efforts. In fact, Eagle Bend is home to so many volunteer organizations (two garden clubs, study clubs, Lion's club, and Friends of the Library to name a few) that it could be called the "Volunteer City".
Eagle Bend is located in the heart of Minnesota's dairy country.
The original townsite was purchased in 1883 by Benjamin F. Abbott, a former railroad executive, who became a merchant and helped develop the community.
Local Happenings
Hilltop Regional Kitchen 5th Annual Waffle Feed
September 17th | 9am - 1pm
Learn More
American Red Cross Blood Drive
September 18th | 12 - 6 pm
Faith Lutheran Church
Donate
United Methodist Church Monthly Soup & Sandwich Supper
September 19th | 4 - 6 pm
United Methodist Church, Eagle Bend
Eagle Bend Fire Dept Auxillary designer Purse and Yeti Bingo
September 24, 2023 | 1 pm - close
Clarissa Ballroom
Burger Bash - Splash Pad Fundraiser
September 23rd | 1 - 4 pm
Nelson Park, Eagle Bend
Open a checking account today!
Looking for ways to save? We've got your back! Check out our straightforward and easy-to-use account options.